WEET WMB MKT CL20 Metallized Polyester Film Capacitor Axial and Oval
Features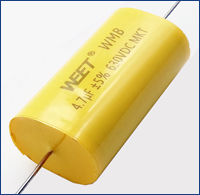 WEET WMB CL20 metallized polyester film capacitor takes polyester film as the medium and vacuum evaporation metallization layer as the electrode.
It adopts non inductive winding, tinned copper-clad steel wire (CP wire) or flexible wire led out axially, the outer layer is wrapped with polyester tape, and epoxy resin is poured at both ends.
Non inductive structure, small size, high capacitance value, good self-healing and long service life
Detailed Specifications
Operating Temperature:

-40℃~ +105℃
Rated Voltage:
100V, 250V, 400V, 630V.DC
Withstand Voltage:
1.6UR 2s (1.5UR 5s)
Capacitance Range:
0.01 ~ 68μF

Capacitance Tolerance:

±5%, ±10%

Insulation Resistance:

C≤0.33μF VR≤100V(10V)≥7500MΩ
VR>100V≥15000 MΩ
Dissipation Factor:
C<1μF, ≤0.013 10KHz
1μF
C>10μF, ≤0.010 1KHz
Product Drawing

Main Applications
It is suitable for DC isolation, bypass and coupling circuit of DC and VHF signals, low pulse \ filter circuit and frequency division circuit of audio-visual equipment, which is limited by capacitors size.
This product is also highly be used in DC and pulsating circuits such as color TV, audio, lamps, computers, program-controlled exchanges, fax machines and instrument meters.
Cross Reference
WEET audio capacitors can replace ERSE, Mundorf - MCAP MKP, Jantzen Audio, Mallory, BENNIC, SCR / SOLEN, Auricap, INTERTECHNIK, Ampohm audio series.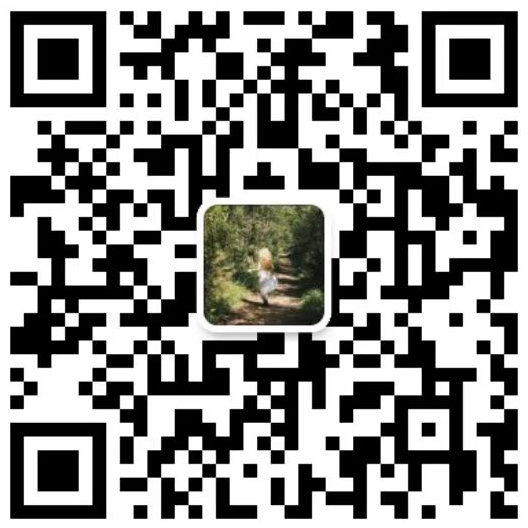 ID:Wallis-Tao
×